BD Riley's Irish Pub - Austin, Texas
B. D. Riley's Irish Pub is the best Irish Pub you're going to find on Sixth Street. The establishment has a genuine Irish feel to it, and they deliver on their promise of true 20oz pints of some of the finest brews like Guinness, Bass and Harp to name a few. They have live music 7 days a week, and there is never a cover charge.
What makes this Irish Pub stand out from the rest is their amazing fish and chips, and Sundays you are always treated to an authentic Irish Tune session. You aren't going to find a better neighborhood Irish Pub than B.D. Riley's Irish Pub in Austin!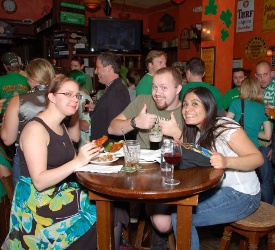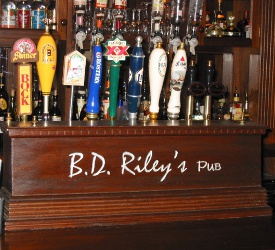 Location & Hours
BD Riley's Irish Pub
Address:
204 East Sixth Street
Austin, TX 78701
Phone:
512-494-1335
Hours:
Mon-Tues opens at 4 PM, Wed-Sun opens at 11:30 AM
Sun-Thurs closes at midnight, Fri-Sat closes at 2 AM
Kitchen open nightly til 10 PM, Fri-Sat til midnight
Website:
www.bdrileys.com